Photos by House of Stills
I like to lovingly call myself an Italian mutt. And I say that in the best way possible – because I am grateful to be this mutt. What I mean by this is that I come from an Italian heritage that spans many different regions. I am a second-generation Canadian-Italian, and so proud about that. Both my maternal and paternal grandparents were born in different parts of Italy, so this makes me:
1/2 Sicilian (maternal grandfather + paternal grandmother)
1/4 Campobassan (paternal grandfather)
1/4 Venetian (maternal grandmother)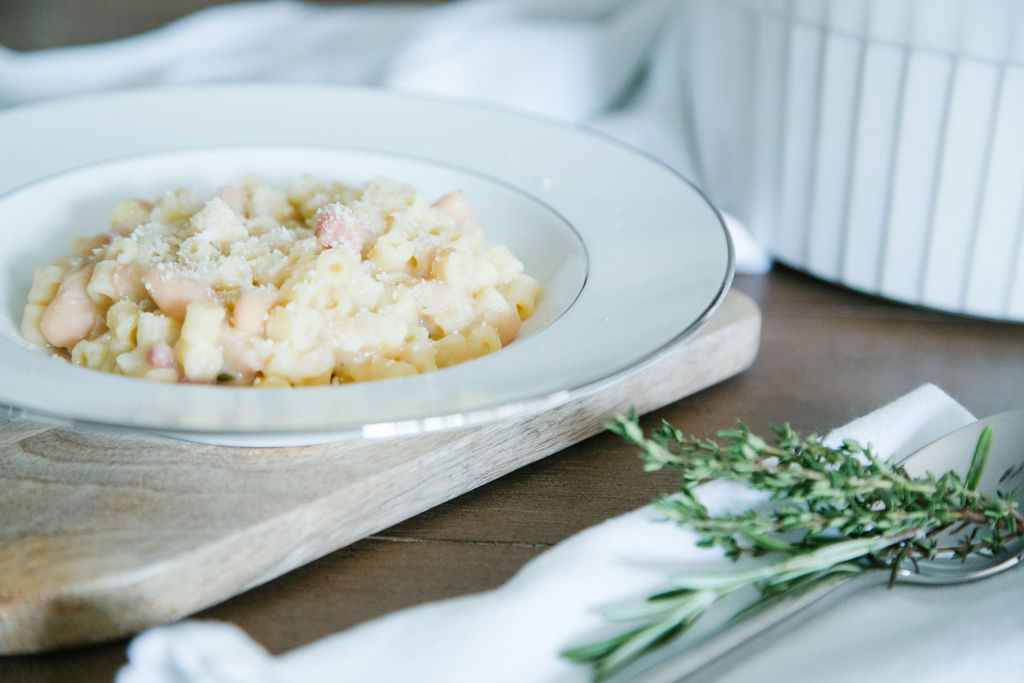 From North to South, I've got it all covered when it comes to customs, traditions, recipes, and hard-headedness… trust me on that last one. Well-rounded, as I like to say.
I grew up spending almost every single Satuday at my Nonna Marisa's (dad's mom), cooking, eating and making a mess of her kitchen, until my parents came to pick me and my brothers up on Sunday to head to family lunch at my Nanny Mirella's (mom's mom). Those are the best memories of my life.
Through the years, these weekends taught me everything I know about good Italian food, and I was blessed to feast on regional favourites, depending on which grandparent was cooking that weekend.
A lot of the influences in my recipes come from my Nonna Marisa, with whom I've spent countless hours in the kitchen – learning, gossiping, and growing into the person and home cook I am now.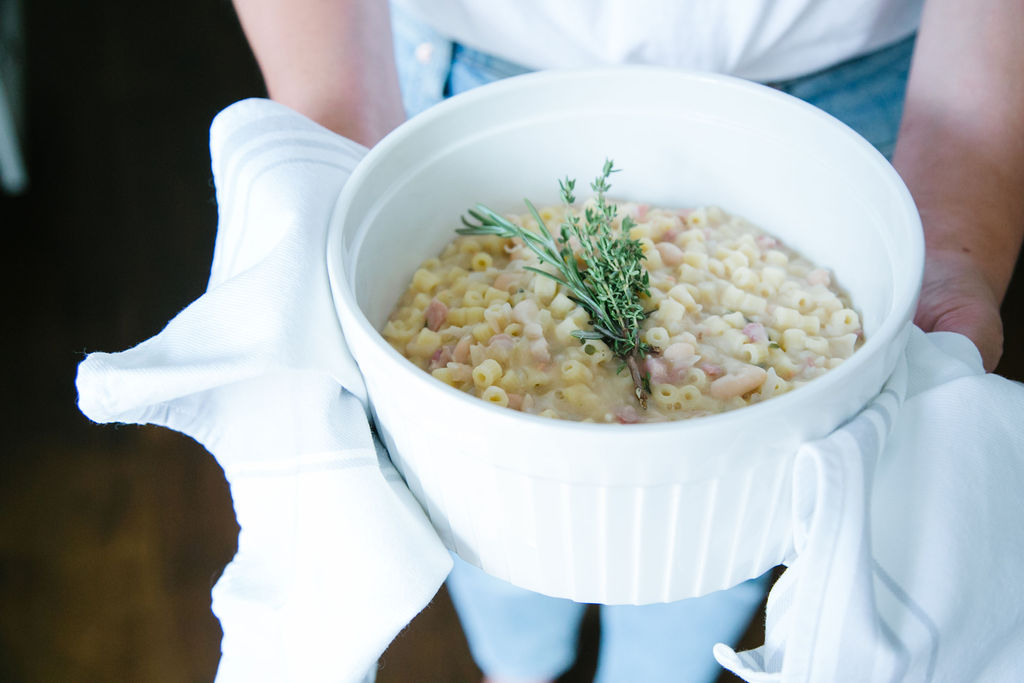 But my Nanny Mirella is the creator of some of my most cherished family-favourite Northern Italian recipes. I was never known to refuse her classics: trippa, risotto, patate gratinate, Bolognese, and pasta e fagiole, to name only a few.
Although I hope to share her world's-best recipes one day, for now, this is my take on a quick and easy pasta fagiole. It is sure to be a family-favourite. And, just as they do in the North of Italy… the thicker, the better!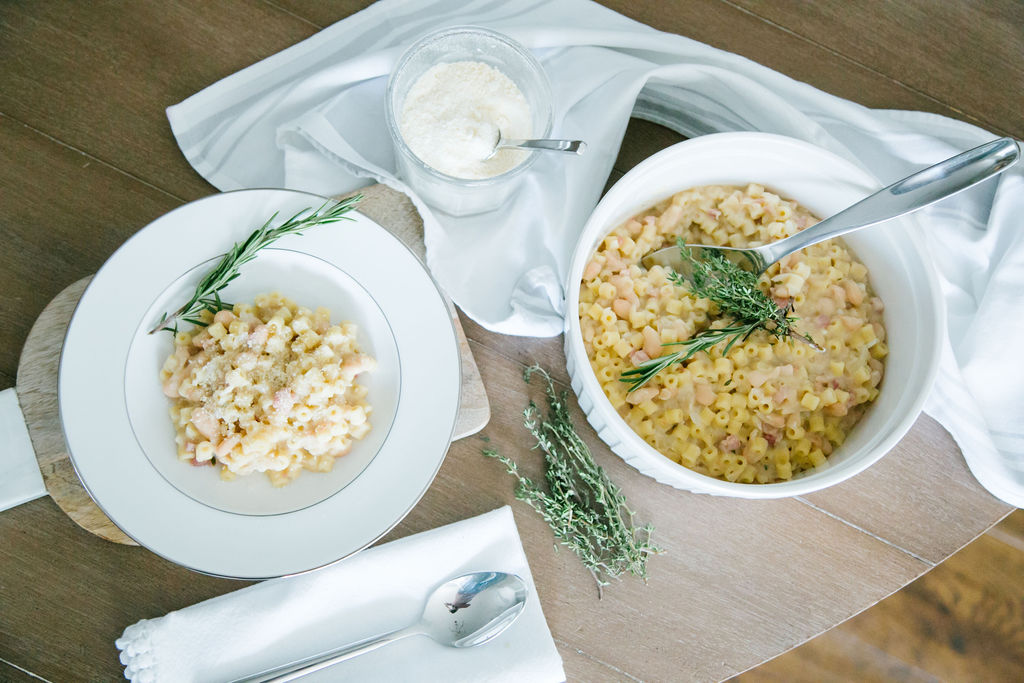 Buon Apetito! XX
Quick & Easy Pasta e Fagioli
Equipment
Blender

Twine

Cheesecloth (optional)
Ingredients
A few sprigs fresh thyme

1

sprig fresh rosemary

large

1

bay leaf

olive oil

1

tbsp

salted butter

1

sweet onion

medium, chopped

1/2

cup

cubed pancetta

2

cloves of garlic

minced

8

cups

chicken stock

3

cans

cannellini beans

drained and rinsed

1

cup

any short pasta

uncooked

freshly ground black pepper

pinch red pepper flakes

grated parmigiano for serving
Instructions
Tie the thyme, rosemary, and bay leaf together in a piece of cheesecloth, secure with some cooking twine.

Heat olive oil and butter in a heavy-bottom pot, over medium heat.

Add in the onion, pancetta, and garlic and saut. until the onion is translucent and soft.

Add the broth, beans, and herbs. Cover and bring to a boil over high heat.

Once boiling, lower the heat to medium and simmer until the mixture is all softened and tender, about 10 minutes.

Discard the herbs in the cheesecloth and take out 2 cups of the mixture from the pot, setting it aside.

Using a hand blender directly into the pot, or carefully using a blender, pur.e the rest of the mixture, allowing it to thicken.

Return everything, including the remaining two cups of the mixture into the pot.

Bring the whole back to a simmer, adding in the pasta and cook according to the package intructions.

Season to taste with salt, fresh cracked black pepper, and red pepper flakes.

Serve with grated parmigiano cheese.
Notes
If you are reheating this the next day, add in some broth to loosen and rehydrate.
If you don't have a cheesecloth, simply tie the sprigs together with some kitchen twine.