Photos by House of Stills
Whenever I host, I try to theme my tablescape according to the menu that I am serving. In the summer months, I love to play with lemon flavours almost as much as I love decorating my table with dishes, linens and centrepieces that reflect the lemon inspiration.
Lemons are inexpensive, but beautiful and are an easy way to elevate your floral game. I came up with three easy and different ways to use lemons as the focal point of your centrepiece. It's fresh, it's bright and it's pretty!
Option One:
This is the easiest of the three options, it doesn't require much material and can literally be put together in two minutes flat. If you have a long table. it's beautiful to put a few small, low arrangements of this kind in a row, separated by rows of votive candles.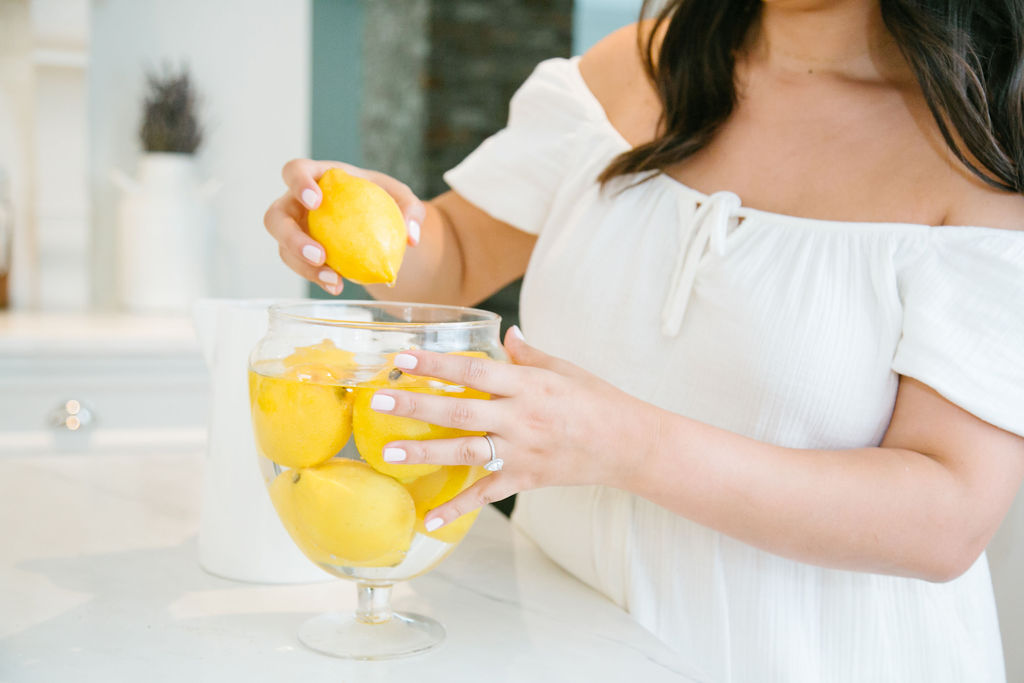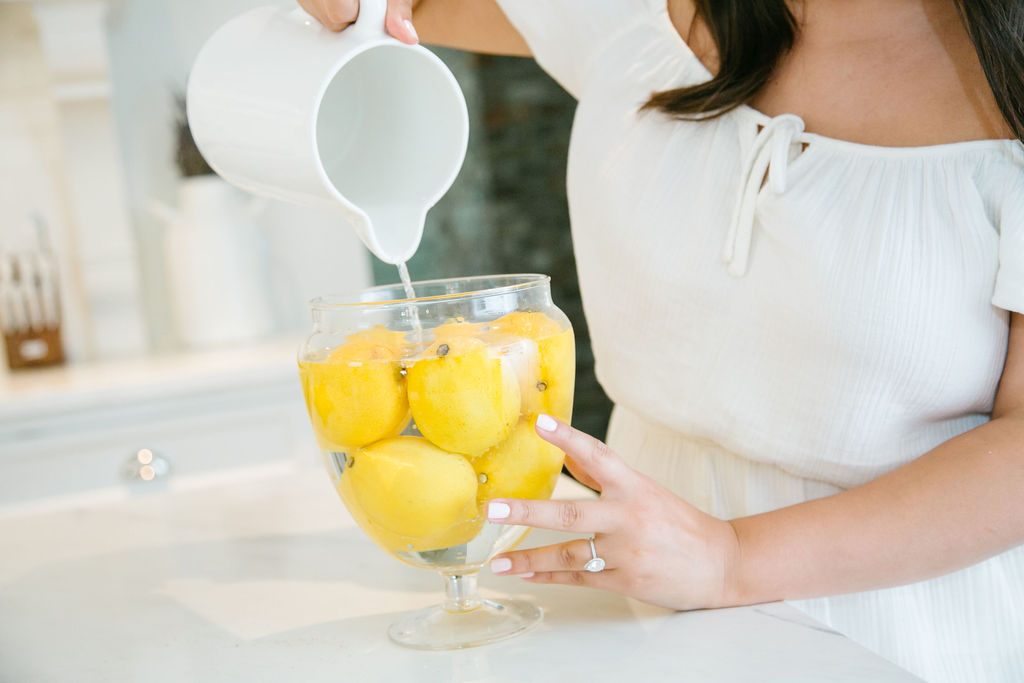 In the summer months, you can pick flowers straight from your garden, as I did with my hydrangea, or you can visit your local florist to pick up something more specific. I always suggest white hydrangea – they are inexpensive and widely available and just so pretty! I buy my hydrangeas from Costco or my local Metro grocery store. The quality they offer is excellent! I often make this arrangement for my kitchen counter as well, in a taller, clear vase like this one.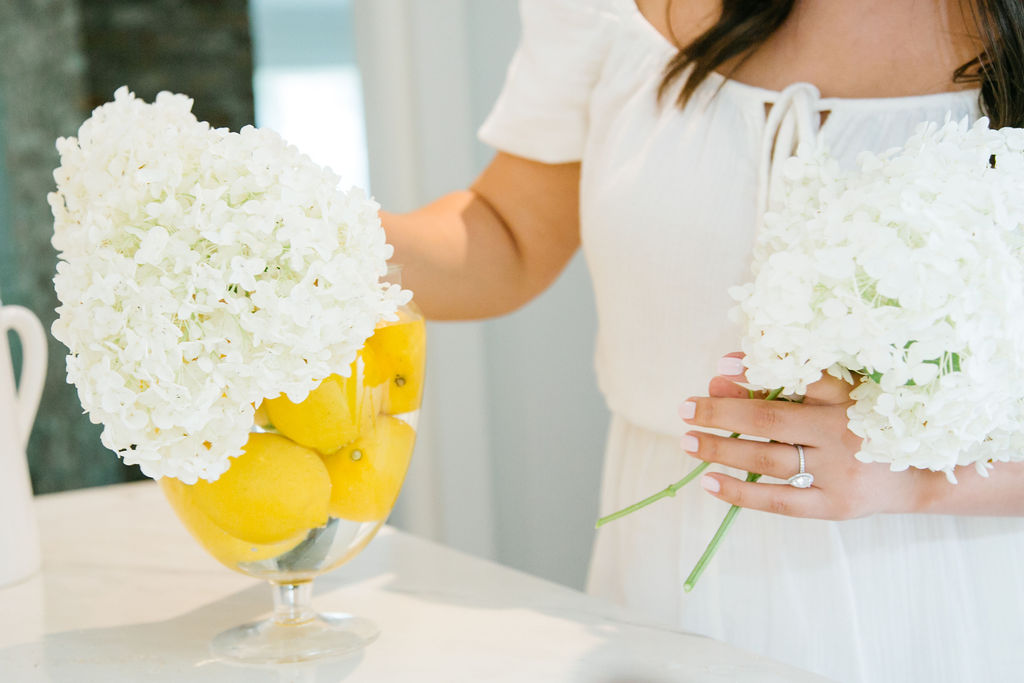 A quick tip for making hydrangeas last long: when you see they are starting to wilt, take them out of the vase, cut the end and split the stem by cutting it vertically, about an inch. Change the water in the vase for HOT water – as hot as your faucet water gets. Place them back in the vase and watch them spring back to life!
Option Two: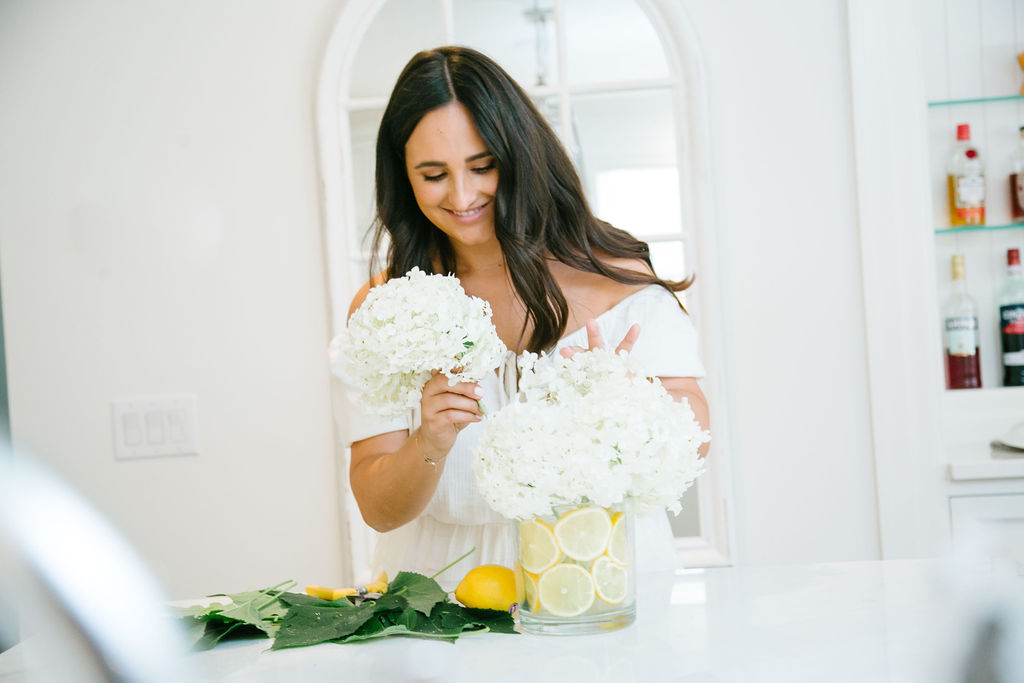 This option is also incredibly easy and doesn't require many lemons. You will need two vases that are similar, if not the same in shape – one being smaller than the other, fitting inside of it. Slice the lemons into rounds, and place them in the space between both vases, stacking them carefully. You will want to cut your lemons into thick enough rounds, to ensure that the rows won't slip down.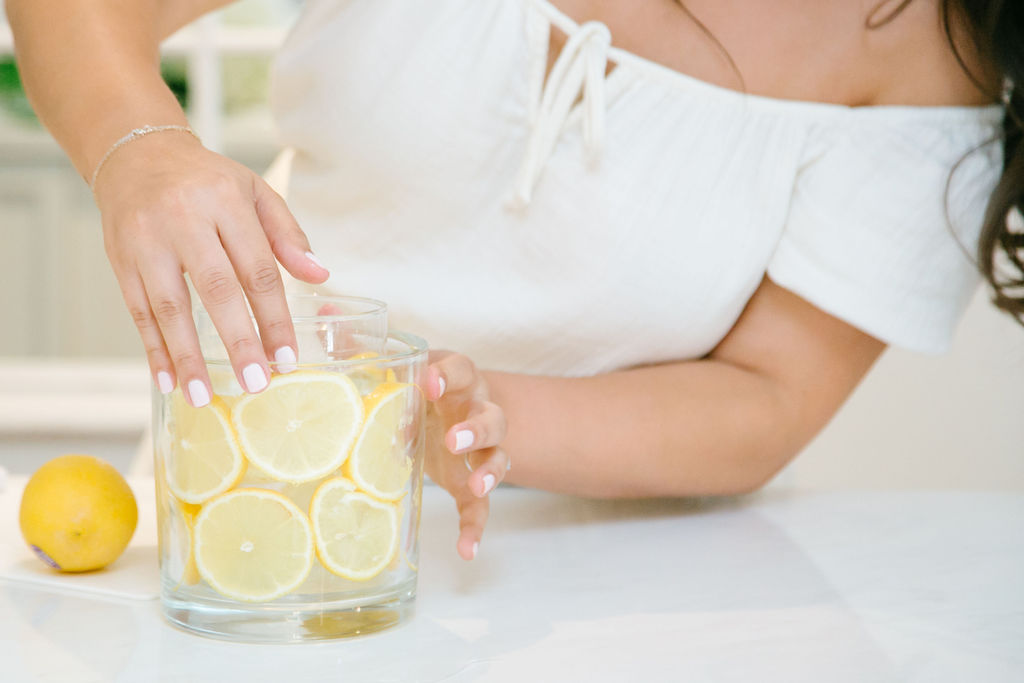 Fill the inside vase with water and place two or three hydrangea stems for a fresh look. You can choose any flower that you like, as I mentioned before, I am a sucker for a simple hydrangea. The yellow of the lemon pairs beautifully with blue hydrangeas, as well!
Option Three: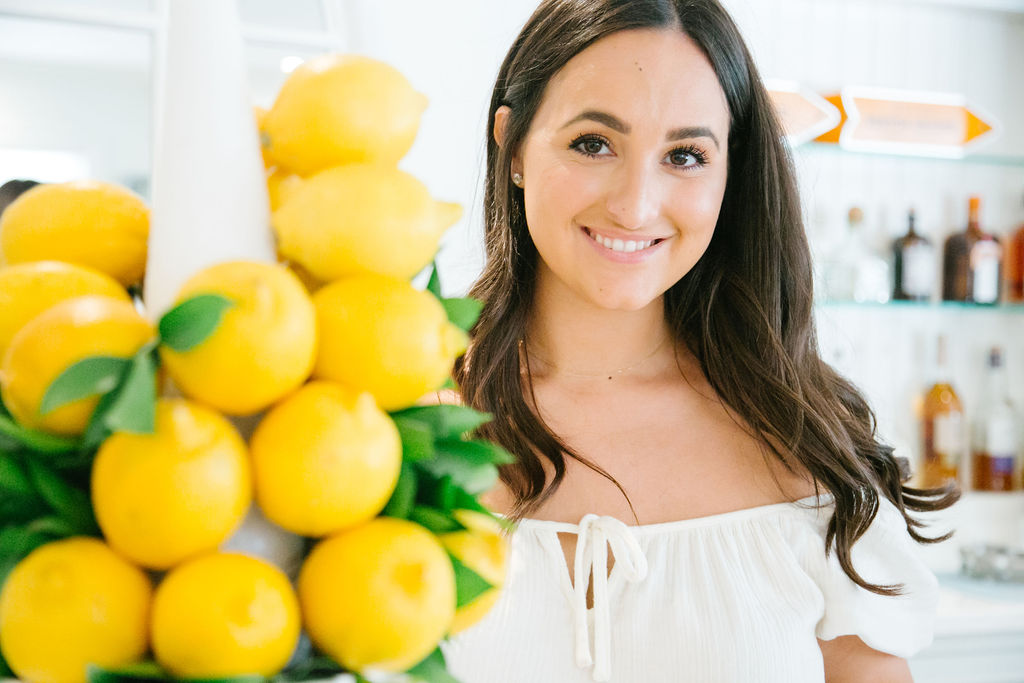 This option is more time-consuming and requires more materials to put together. You will need these materials:
Floral foam cone (you can get this from Michaels, linked it here)
A tall and narrow vase of your choosing (need to fit the cone tightly)
Many lemons (roughly 2-30)
Some leafy greenery
Scissors
Floral pins (I use the full pin for the greenery and split them to stab them into the lemons and then the foam – you will need a double-edge for this)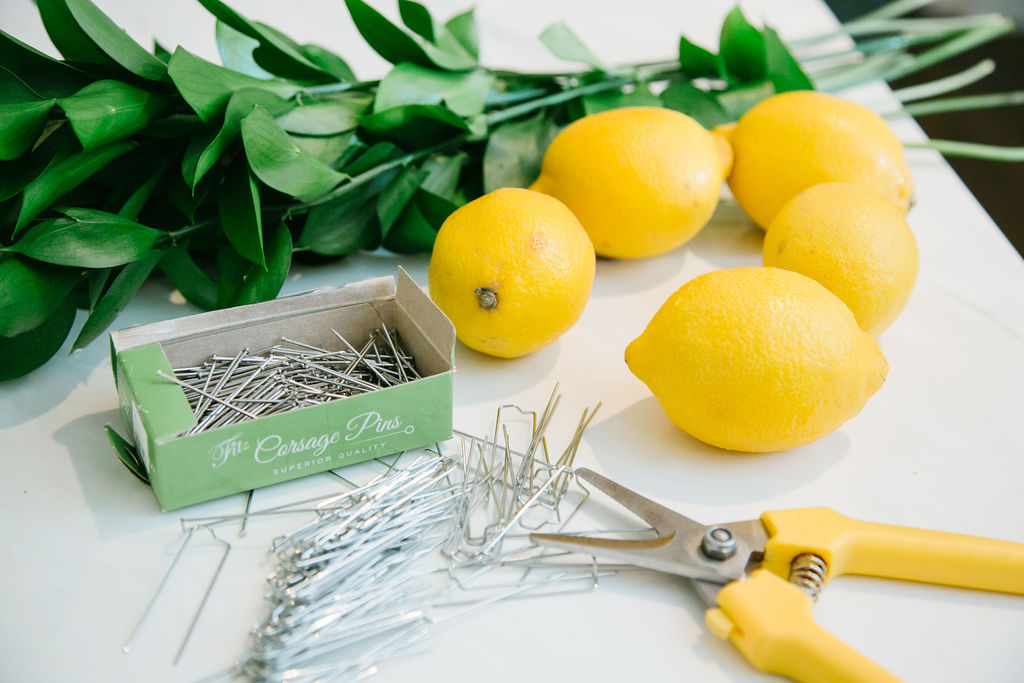 You will pin the lemons to the cone in rows, working from the bottom, up to the top. Once you've fitted all the lemons, cut the greenery into shorter stems and pin it into the gaps that you see to fill in the space.
These centrepieces are ideal to suit a lemon-themed tablescape, such as the one I put together here.
Voilà! XX